Details

Last Updated on Saturday, 15 December 2018 14:50
Dear Dancers, Parents and Friends,
You are invited to Eastern Dance Studio's annual New-Year Party!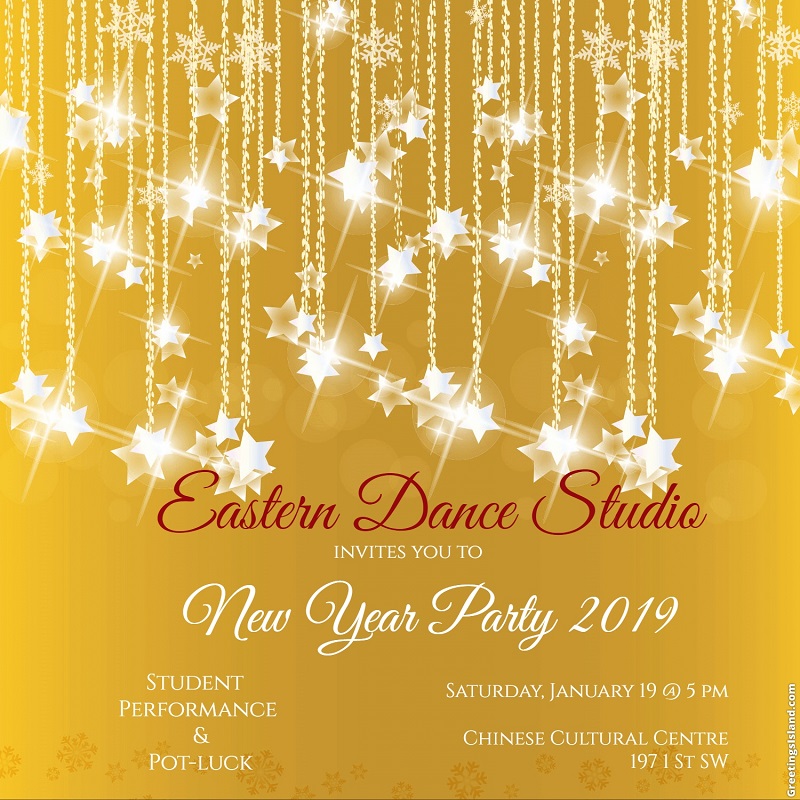 Every year we celebrate a beginning of the New year! All the parties and family gatherings are over, all the gifts are given and all the wishes are said but the spirit of new beginning is still there!

We will gather to perform the dances we have learnt to our friends and families, enjoy pot-luck and have fun together! Join us for some festive fun!
In the programme:
Students' performances
Pot-luck. Bring your favourite dish to share!
Dance and fun contests
and much more!
When:

Sunday, January 19 @ 5.00 pm

Where:

Chinese Cultural Centre
197 1st St SW, T2P4M4
(map)
Tickets1:

Adults: $15
Kids (7-16) :10$



Kids before 7 are FREE

div>
1. All proceeds go to the Costume Fund of the Studio.