Details

Last Updated on Thursday, 23 May 2019 13:43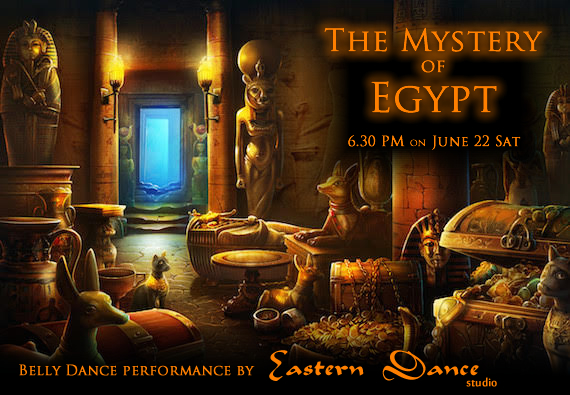 Dear Dancers and Guests!
We are excited to invite you to our annual Student Recital!! Each year is a new theme, a new inspiration! This year has been going under the inspiration of Egypt. The land of Pharaohs, Pyramids and Mummies influenced all the major civilizations on Earth long time a ago. Its highest and richest Artistry, Music ad Dance keeps feeding us culturally and spiritually nowadays.

We imagine... what if we set out on a journey to the past of Egypt what mystery would it revealed to us...
When:
June 22, Saturday at 6.30pm
(Doors open at 6.00pm)
Where:
Ukrainian Cultural Centre
(3316 28 Ave SW, Calgary, AB T3E 0R8)
Tickets
are availalbe at classes or online:
Adults

Kids (7 - 16 y.o.)

Kids under 7

FREE
How to get there