Details

Last Updated on Monday, 18 November 2019 16:04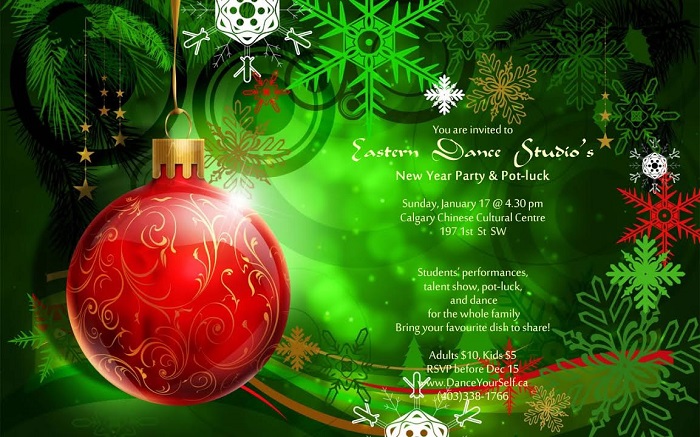 Dear Dancers, Parents and Friends,
you are invited to Eastern Dance Studio's annual New-Year Party!
It has become a good tradition of our Studio to celebrate the beginning of the New Year together. Join us for some festive fun!
In the programme:
Students' performances
Talent show. Please let me know if you would like to participate in our Talent Show!
Pot-luck. Bring your favourite dish to share!
Gift exchange
Dance
and more!
When:

January 17 @ 4.30 pm!

Location:

Chinese Cultural Centre
197 1st St SW, T2P4M4
(open map)


Tickets1:

Adults: $10
Kids (7-16) :5$ div>
1. All proceeds go to the Costume Fund of the Studio.