Express yourself through Painting on Water
Indulge yourself with a unique experience! Discover an Ancient Art originated from China and preserved and flourished in Turkey.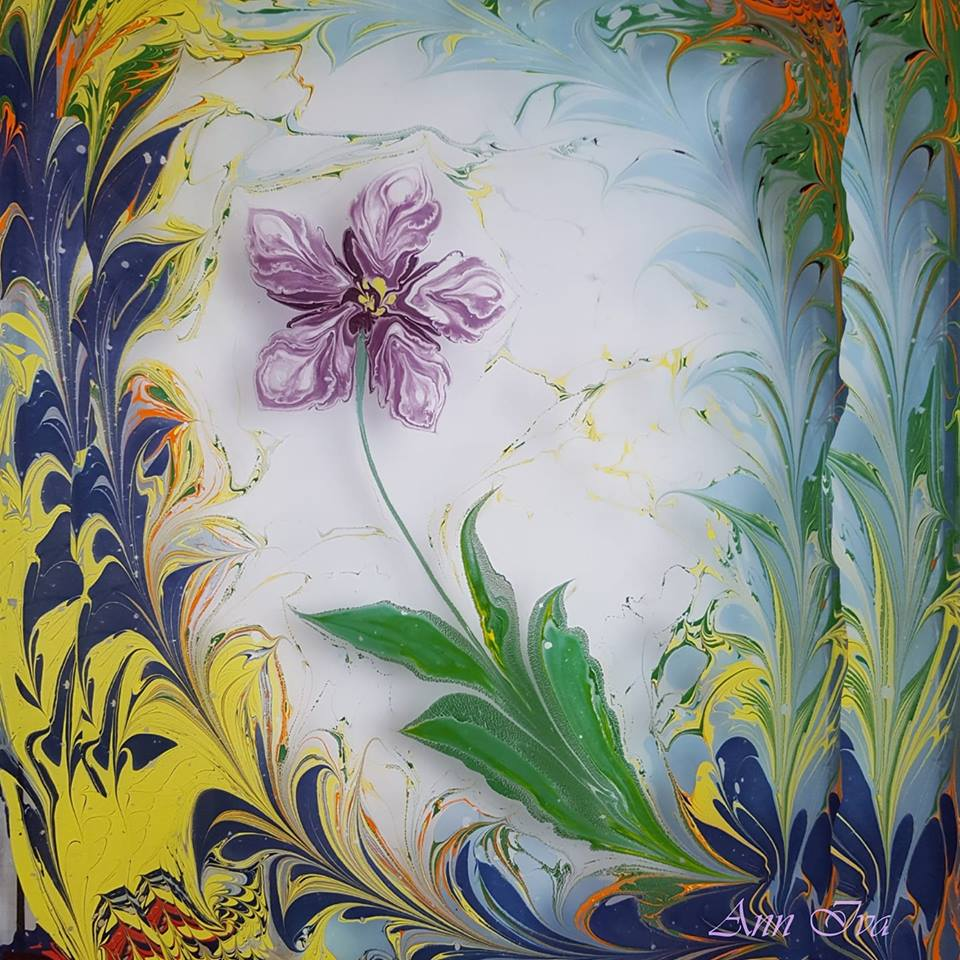 Boost your creativity, openness, and connection. Learn about a thousand-year-old art of Ebru – painting on Water.The word ebru (cloud, cloudy) or abru (water face) means in Turkish the technique of paper marbling. Discover the connection between paint, water and movement.
Explore the magic and tranquillity of the ancient Turkish Art of Ebru
Experience the healing power of sound, movement, colour and water
Express your inner beauty and gracefulness
When: Tue, October 30 2018
@ 5.00 pm (class for kids)
@6.30 pm (class for adults)

Where: Chinese Cultural Centre
Note: English instruction is availalbe. Kids class is for 5 to 12 years old. Childred before 7 years old much be accompanied by an adult.


Facilitator: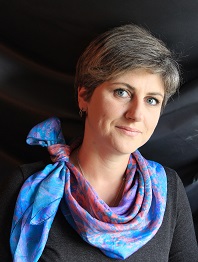 Anna Ivanova is the Master of Ebru. Ann Iva have learned this art in Turkey. Since 2012 she teaches regular classes and workshops in Moscow, where she resides, and internationally. Ann Iva is a frequent participant of Ebru Art Shows in Russia and Turkey.
annebru.com

"Мне кажется, что Эбру очень мелодичное искусство. Каждая капля краски имеет свой объем звука. Растекаясь по поверхности воды энергетическая волна входит в резонанс с нашим сердцем. Ритмичными движениями мастер задает темп и барабанной дробью вводит нас в шаманский ритуал сотворения прекрасного". Анна Иванова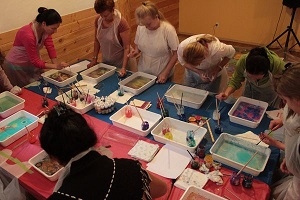 Translation from Russian:("It seems to me that Ebra is a very melodic art. Each drop of paint has the volume of sound. Spreading over the water surface an energy wave get into a resonance with your heart. Rhythmical movements of the master sets the pace and with the drumbeat invites us into a shamanic ritual of creation." Anna Ivanova)
Testimonials
Feedback from the previous workshops is on this video
Галина:
"Невероятные ощущения! Ощущаешь себя волшебницей, когда прикасаешься к воде шилом и ведешь рисунок как в танце! Остановиться невозможно, хочется рисовать бесконечно! Удивительнее всего то, что получается сразу, без подготовки!"
Engish translation:
Galina: "Incredible! I felt like a magician touching the water with a needle and leading the picture like in dance! It was hard to stop, Iwanted to paint endlessly! And the most wondeful thing is that you can paint right away, without any specail skills!"
Светлана:
"Этот класс изменил мое мнение о себе. Я всегда считала себя человеком, не способным к творчеству, но в процессе работы в классе все изменилось. Мне хотелось рисовать еще и еще! Цвет и движение краски на воде заставляют забыть обо всем! Это удивительная трансформация!"
English Translation:
Svetlana:
"This class has changed my perspective of myself. I have always thought that I am not creative but at class it has changed. I wanted to paint more and more! Colour and paint moving on water leave you forgetting about everything! This is a miraculous transformation!"


Наталия:
'Спасибо за чудесный класс! С удовольствием приду на следующий класс!'
English Translation:
Natalia: " Thank you for a wonderful class! Looking forward to a next one!"

Татьяна:
" Рекомендую всем этот уникальный опыт. Смешиваются все предствления о живописи. В эбру все совершенно по-другому. Все по-другому и все совершенно"

English Translation:
" I recommend this unique experience to everybody! It has shifted my perseption of art . In Ebru everything is totally different and totally perfect".