Details

Hits: 721
С Весной всегда приходит подтребность в обновлении, новом дыхании в жизни, а этот год особенный! Если вы хоть немного интересуетесь Астрологией, то вы знаете, что начался период ретроградного Сатурна. Вот, что говорят об этом этапе астрологи:" Это время, когда особенно важна внутренняя работа, рост и совершенствование личности, в этот период появляется возмжность исправить или устранить то, что не является больше актуальным. Причем сделать это придется в любом случае и выбор будет крайне ограничен, соотвественно если вы закрывали глаза на какую-либо проблему и откладывали решение, сейчас этим придется заняться вплотную. Этот период продлится до середины сентября и ключ к успеху на этом этапе - терпение, выдержка и дисциплина."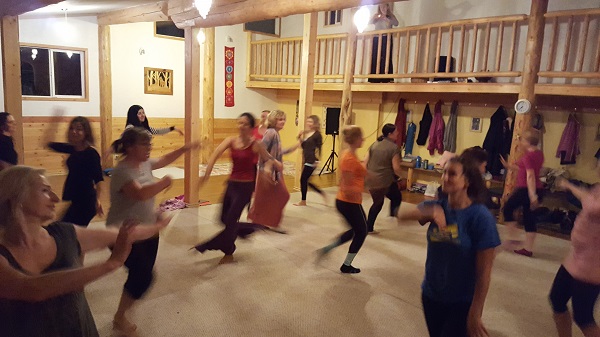 Самое время заняться пересмотром своей жизни активно и осознанно. И если вы чувствуете, что уже готовы, то присоединяйтесь к группе женщин, которые активно выбирают движение, гармонию, позитив и баланс! Вместе идти легче, веселее и быстрее )) Мы начинаем занятия "Исцеляющий Танец" на русском языке по вторникам с 7 до 8.30 вечера в Китайском Культурном Центре. Эти занятия направлены на внутреннюю работу на всех уровнях нашего существа - физическом, эмоциональном, ментальном и духовном. Шаг за шагом мы будет двигаться к себе истинной - свободной, здоровой, творческой и счастливой! В своих занятиях мы будет использовать такие мощные техники, практики и искусства как йога, медитацию, танцевально-двигательная и арт терапия. Каждое занятие будет менять ваше предствление о себе и своих возможностях.



Можно приобрести абонемент на 5 занятий, а можно на 3, если вы знаете, что точно не сможете посетить все 5 занятий.
Стоимость абонемента:
на 5 занятий $70 +GST или $ 87+GST (после 1го апреля)
на 3 занятия $52 +GST или $63 + GST (после 1го апреля)

Что принести на занятие:
коврик для йоги
комфортная одежда для движения
бутылка с водой
блокнот и ручка

С нетерпением жду встречи с вами!
Details

Hits: 2759

Modern society drives us to achieve more and more: more money, more stuff, more attention. We tend to forget that the true pleasure and happiness lie in the genuine connection to ourselves, to our own bodies, our own souls. Distracted by the outside stimulus we rarely hear the soft and quiet voice of our hearts.
In Belly Dancing we have the same tendency.
Details

Hits: 512
In this class we focus on the healing aspect of Belly Dancing. Performing basic belly dancing movement the students will be encouraged to pay genuine attention to what is going on inside of the body, and how the movements actually influence the body and the soul. Specially designed exercises will lead the participants to better understanding of the process of healing, connection to their feminine essence and revealing their natural beauty.This class is recommended for everyone who wants to go deeper than a fitness aspect of the dance:
Beginners will get a perfect entering to the world of ancient art of belly dancing
Experienced dancers will discover the power of sacred connection to their bodied
Dance&movement practitioners will gain deeper understanding of the belly movements
Expectant mothers will reach genuine contact with their rapidly changing bodies and the babies inside, as well as prepare to the labor
Young ladies will explore the realm of sacred femininity where the female body is respected, loved and blessed, will make themselves comfortable in this world
Golden aged ladies will learn how to connect, understand and enjoy their bodies through dance - the most natural way of physical activity
you will learn at this class:
basic belly dancing movements
7 symbols of belly dancing
3 planes of movements
breathing techniques
relaxation techniques
meditation techniques
combination of belly dancing with chakra dance
pelvic floor muscles engagement in belly dancing