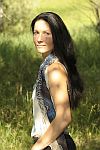 Born and raised in Moscow, Russia, Galina began her way the world of art through music. From 4 years old and till 16, she attended the School of Choral Art with the profound studying of piano, vocal, theory of music, drama, and choral art. Being surrounded by classical, folkloric, and modern music since young age, Galina has developed a life-long deep love and understanding of music and rhythm which later led her to world of Arabic music.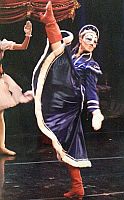 Welcoming Sabina Zhetpisova - current ballet dancer in International School of Ballet who - has joined our studio to lead ballet classes for adults.
As a dancer she started fro early ages dancing different genres folk dancing, hip hop. But classical ballet education was her main pation.