Events
Eastern Dance Studio is a regular participant of various caltural festivals, shows, wedding receptions, and parties around the province. Here are pictures and videos from some of our recent events:
Details

Last Updated on Tuesday, 31 May 2016 14:20
Dear friends,
Here are videos of all dances that were performed at our 2015 student recital "Rhythms of the East".
Details

Last Updated on Wednesday, 25 May 2016 15:21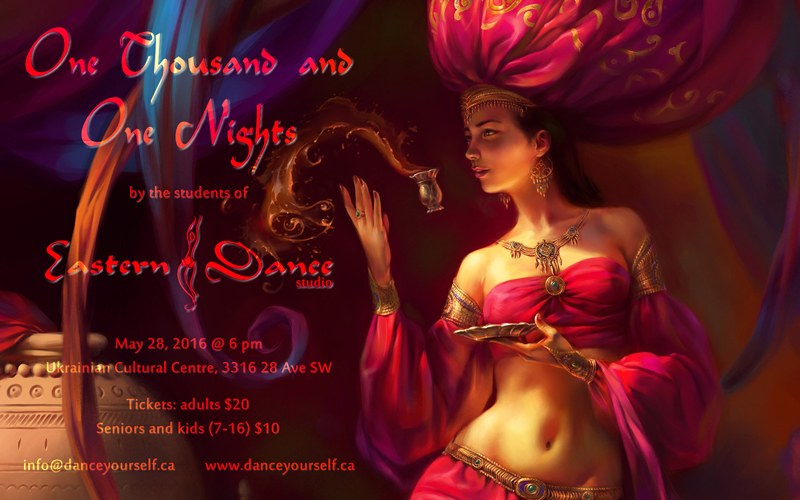 Update: Programme is posted!
Eastern Dance Studio is excited to invite you to our annual Student Recital "One Thousand and One Nights"!!! This year we are taking you to the Sultan's Palace where the gorgeous Scheherazade tells thousands and one stories to the Sultan. And, of course, all of them are spoken in the language of dance.
Details

Last Updated on Friday, 22 April 2016 11:59
we are thrilled to co-produce a theatrical dance show Vizard, an incredible combination of Dance, Circus, and Pantomime with of Venetian Maks, Fasion Designer Costumes, and Lazer show.
In partnership with Olga'S Masks International and New West Video, we are creating first Canadian masks show.
We are inviting talanted indivituals to join our project and perform on big stage.
Details

Last Updated on Tuesday, 31 May 2016 12:23
2015 was a very productive year for Eastern Dance Studio.

We were performing at many events throughout the year: Chinese new Year, Lilac Festival, Heritage Day Fest... and much more.
Lets look back at this wonderful time!
Details

Last Updated on Monday, 08 February 2016 15:57
This year our New Year Party rocked! All the dancers were amazing! Thank you again to all our guests and volunteers!

Here is the videos from the event:
Details

Last Updated on Thursday, 24 December 2015 15:44
Is dancing in your NEW YEAR RESOLUTIONS?
You don't need to waiting till the end of February to join us! We are offering a special Mid-session registration for Beginners starting on January 20.