Details

Last Updated on Thursday, 09 December 2021 18:48
For Intermediate and Advanced Dancers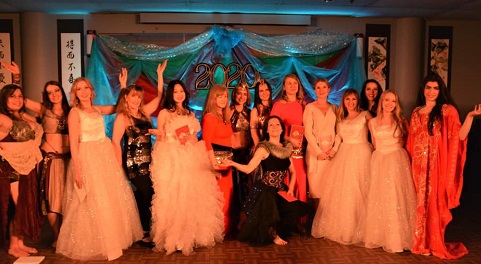 It is with great excitement I am inviting you to a very special event!!

On December 19 we are going to finally get together in our lovely dance community!
At this class we will reunite with each other, dance and music to explore a new format of my teaching that I am going to implement in January.

this class is for you if you are:


missing dance and the community
ready to join the class in January
willing to try my new format of class
wishing to support the idea of resuming classes
dreaming about coming back to the regular life full of dance, music, sparkles, colours and emotions and human warmth and connection
simply wanting to have fun and move your body and feed your soul

Health protocol for the class:
All dancers must perform a health screening prior to arrival. If a dancer or anyone in the dancer's household has any Covid-19 symptoms (fever, cough, chills, shortness of breath, sore throat and painful swallowing, stuffy or runny nose, loss of sense of smell, headache, muscle aches, fatigue, loss of appetite) the dancer must stay home.
Class size is limited to ensure adequate spacing for students : max 12 people( based on 50 sq feet per person)
Sanitation station is provided: dancers are required to sanitize their hands upon entering and exiting the studio
Masks must be worn outside the studio. In the studio it is optional.
Prove of vaccination is required to participate in the class. If you don't have a prove of vaccination please contact me. There are still some options.
Where:

Calgary Chinese Cultural Centre, 197 1 Street SW, Calgary Alberta, T2P 4M4

Class dates:

Sun, December 19 2021, 3.15- 4.45 pm