Details

Hits: 664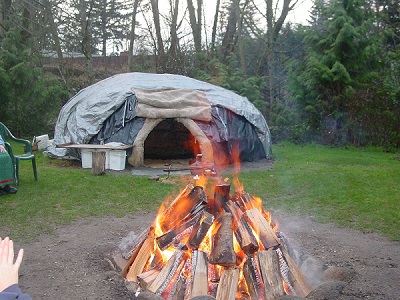 When:

October 26-28, 2018

Where:

Quantum Leaps Lodge, Golden, BC

Sweat Lodge ceremony, yoga and meditation, movement practices, art and craft, organic food and communication with nature will create the perfect settings for purifying and balance your body, mind and spirit and getting ready for winter time.

The retreat is held in Russian, the English-speaking retreat is coming in 2019. Please contact Galina to get the details.
Наш Осенний Ретрит, пройдет в Quantum Leaps c 26 по 28 октября. Тема ретрита "Осеннее очищение".



Это время, когда в Голдене еще не поблекли осенние краски леса, когда в реке плещется лосось, а в небе кружат орлы. Когда так драгоценны последние всплески осенего тепла, так чист и прозрачен прохладный воздух, так тиха земля.

Для нас это возможность пересмотра, переосмысления циклов года и циклов нашей жизни. Цикл созидания и реализации, так же важен, как цикл очищения, и цикл набора энергии. Все наши занятия будут направлены на очищение и отпускания всего ненужного. С помощью йоги и медитации, движения и дыхания, здорового питания и общения с природой, мы очистим и подготовим свое тело и ум к зиме. Мы пройдем церемонию Sweat Lodge,цель, которой глубинное очищение на всех уровнях и соединение с энергетикой Земли.



In the peaceful, quiet, and solitude settings of the Quantum Leaps Lodge and Retreat Centre we are going to
Price/Accomodation:
Option 1. Private room/ Sweat lodge/ 4 days 560$

Option 2. Shared room/ Sweat lodge/ 4 days 510$

Option3. Private room/ Sweat lodge/ 3 days 500$

Option 4. Shared room/ Sweat lodge/ 3 days 450$

Option 5. Private room/ NO Sweat lodge/ 3 days 450$

Option 6. Shared room/ NO Sweat lodge/ 3 days 400$

Option 7. Shared bed/ Sweat lodge/ 3 days 390$

Option 8. Shared bed/ NO Sweat lodge/ 3 days 340$

Option 9. Shared bed/ Sweat lodge/ 4 days 450$

Option 10. Shared bed/ NO Sweat lodge/ 4 days 400$